Baba Bhuman Shah was a prominent sadhu of Udasi Sikhs born in 1687 and died in 1762. Udasi section of Sikhs was quite popular in 19th century and had a large following in Punjab. Baba Bhuman Shah is still revered for his spiritual teachings among many Sikhs and Hindus. It is almost 150 kms from Lahore and 45 kms from Okara, 17 kms from Dipalpur on Haveli Lakha road. The haveli though magnificent, is in a total state of disrepair. The occupants, who must be hundreds of people and dozens of families, appear to lack resources as well as will to maintain it. We met a person who showed us a part of the haveli, he was a refugee from district Hissar. But it is so badly divided between different families that it is difficult to access different parts of this huge haveli. Bhuman Shah is a town and union council of Depalpur Tehsil in the Okara District of Punjab Province, Pakistan.

Date of construction of this haveli is not known to me. But close to this haveli exists a big gurdwara, which according to Mr Iqbal Qaiser on a website allaboutsikhs.com, was constructed in 1910. It was a pleasant surprise to see this gurdwara in such a good condition and not occupied. I was told that Sikhs still come to this gurdwara and a couple of years ago a large number of them came here to offer their prayers.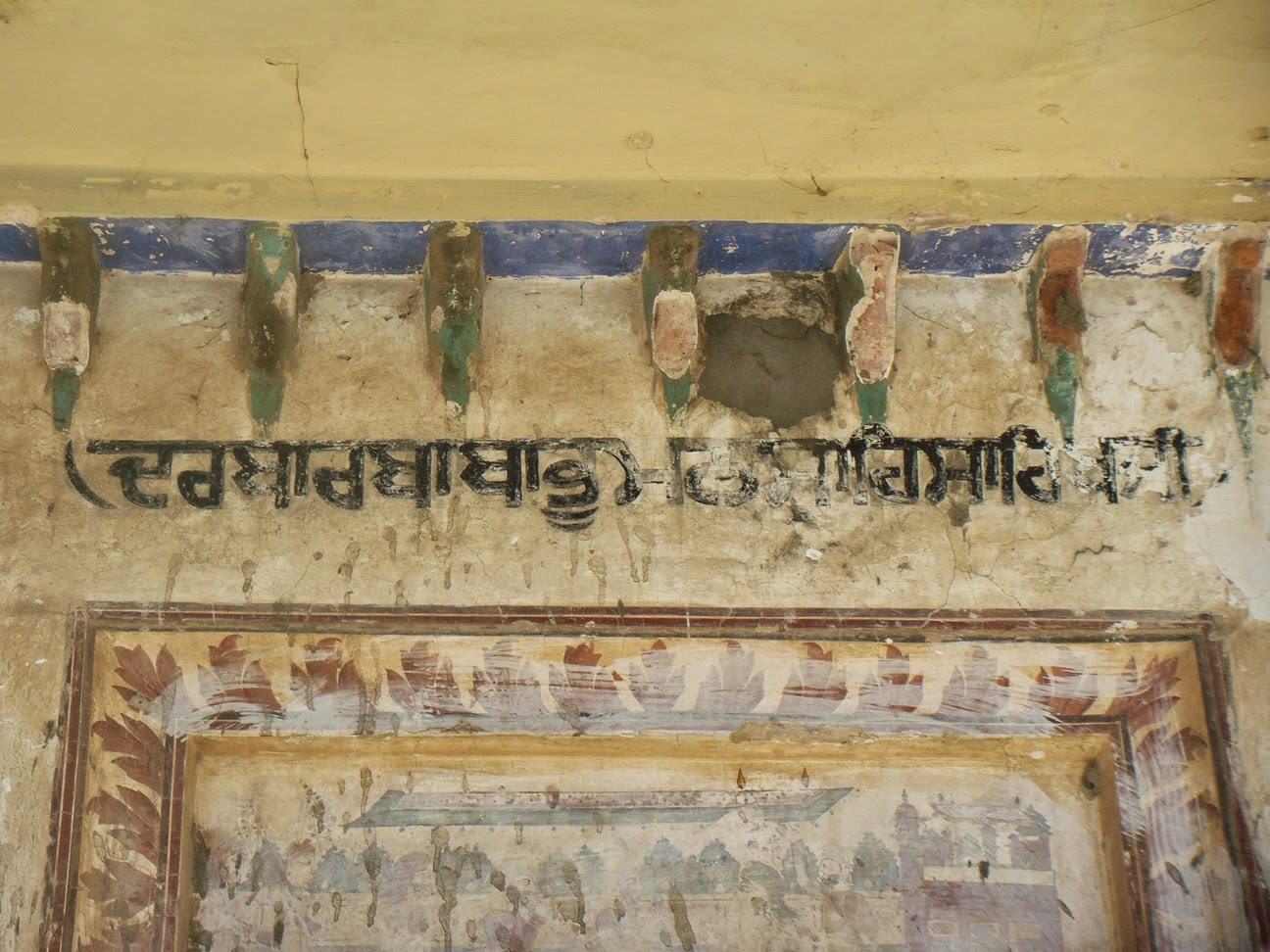 In addition to this gurdwara a big dharamsala, guest house for devotees, also exist beside this gurdwara. Which is also in occupied by dozens of families and divided haphazardly. But so far it is also in a good condition.