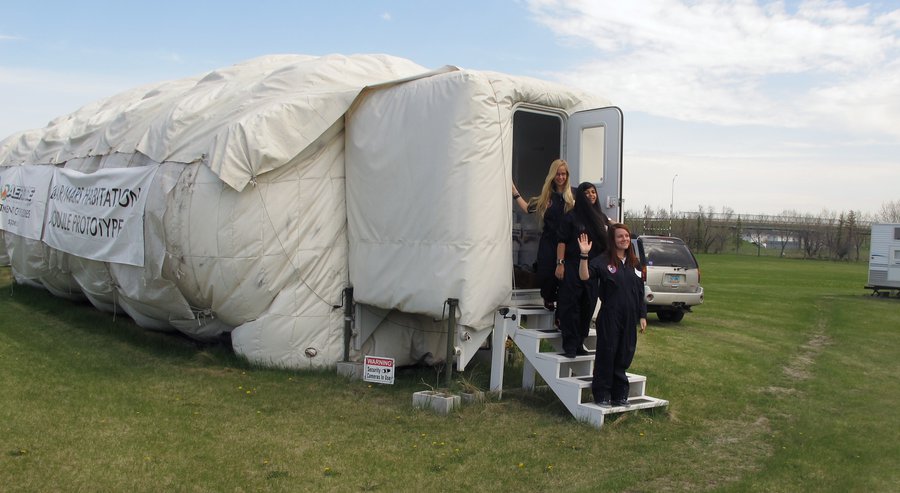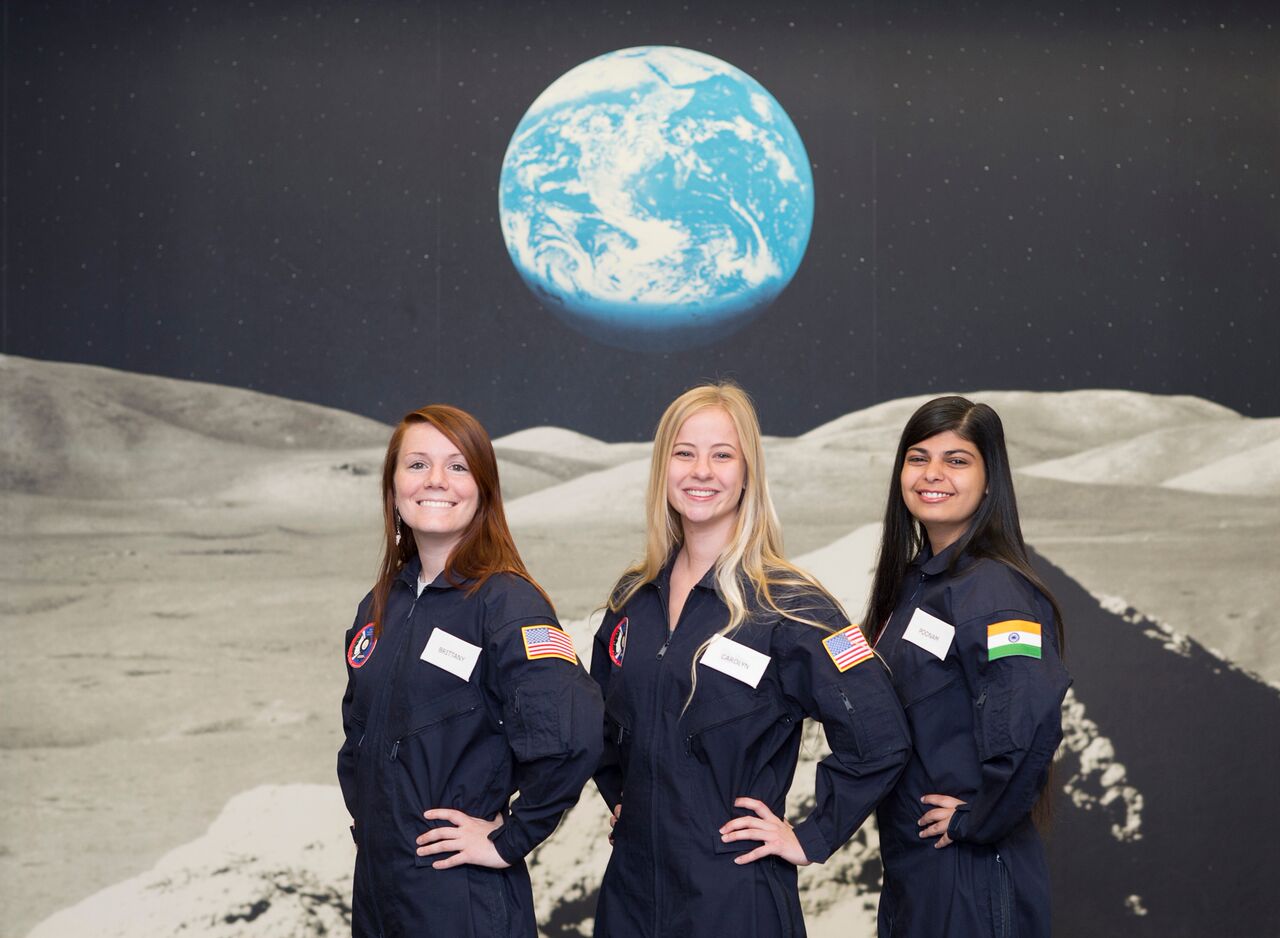 [caption id="attachment_1538" align="alignnone" width="615"]
Poonam Josan shows off the security system, the outside video system and radio transmitters[/caption]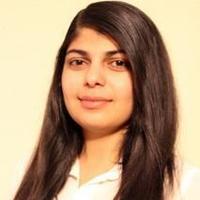 An all-female international team of three graduate students boarded the University of North Dakota's Inflatable Lunar-Mars Habitat (ILMH) earlier this week for a sealed, 10-day mission. The mission controller also is female. They'll exit the ILMH at 11 a.m. Friday, May 6.
"This is the first mission we're doing with an all-female crew, who will be doing a variety of experiments mainly related to the psychology of what happens in the isolation of space missions and how such isolation affects crew cohesion," said Pablo de León a faculty member in theDepartment of Space Studies and the lead investigator on this third ILMH mission. De León also is director of the UND Space Suit Laboratory with several NASA grants under his belt, including a recent grant to expand the ILMH. "What we're trying to simulate here is a high isolation mission, meaning that there will be no extra-vehicular activities, no 'space walks,' during the 10 days," he said. The crew The three crew members–all master's degree candidates in space studies–and their roles on the mission are (in alphabetical order):
Carolyn Newton, Weeki Wachee, Fla. – Newton, with an undergrad degree in human factors, is working with how personality and humor affect individual stress in isolation and confinement. Her areas of interest are space human factors and space psychology.
Poonam Josan, Amritsar, India, is an aerospace engineer who will research how confinement in the ILMH–there won't be any extra-vehicular activities as there were on previous ILMH missions–and sunlight affect mood and circadian rhythms (sleep). Her areas of interest are mitigating technologies for vestibular and neuromotor behavior in the reduced gravity planetary environment.
Brittany Zimmerman, San Bernardino, Calif., and Stevens Point, Wis., a mechanical engineer, will be in charge of the mission's bio-regenerative life support systems. She'll study the use of plants to keep the crew healthy. Her areas of interest are engineering biospheres and life support systems for long-duration spaceflight with an emphasis on hybrid bio-regenerative and physical-chemical systems. Zimmerman is using the mission experiment she's in charge of as part of her master's thesis; she graduates in August.
The mission controller is Sophie Orr, a physical anthropologist and master's space studies student from Palo Alto, Calif. Her primary interest is in human physical adaptation to spaceflight. For this mission, Orr basically supports the crew, performing the tech setup and the meal plans–including gluten-free and vegetarian meals–prior to "launch," and mission support during the mission. Orr also is proctoring the on-board scientific questionnaires among other tasks. She's on standby 24/7 during the mission to assist with crew needs.
Highly participatory
De León also noted that well-known space psychologist Gloria Leon–a faculty member at the University of Minnesota and a member of NASA space psychology committees–entrusted the team with one of her experiments. As in the two previous ILMH missions, the all-volunteer student crew and their simulated space mission are part of the UND Space Studies North Dakota Planetary Exploration Initiative. The ILMH missions are part of an ongoing series of trials funded by NASA and by the North Dakota Space Grant Consortium. De León, also the lead investigator on the ND Planetary Exploration Initiative, foresaw a time when UND would be working even more closely with NASA as well, as with the space industry and international partners, to make lunar and Mars missions a reality. That time is now, he notes, with the help of highly qualified and energetically motivated students such as the four women–three crew and their controller outside–involved in the latest ILMH mission. De León, a native of Argentina, is an associate professor in space studies. "We developed the research infrastructure to simulate an entire planetary base scenario, and this puts us in the forefront of lunar and Mars mission planning," de León said. "We have in place the analog infrastructure that will allow planners of long missions to do tests right here at UND." He says that for students on his team ? both undergraduates and graduates ? the work is highly participatory. "Ultimately, it's about our students, because we're very hands-on oriented and because I have extensive experience in the space industry, I believe that our students should not just be working from a stack of texts and papers," said de León. "Our students come to us from all over the world because they're excited about the research we're doing here." Twitter: https://twitter.com/josanpoonam Article Source: http://blogs.und.edu/uletter/2016/04/all-female-crew-spending-10-days-in-luner-mars-habitat-on-campus/