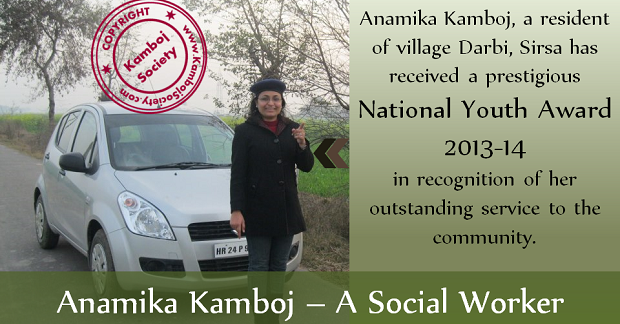 Anamika Kamboj, a resident of village Darbi, Sirsa has received a prestigious National Youth Award 2013-14 in recognition of her outstanding service to the community. The Union Home Minister, Shri Rajnath Singh gave away the National Youth Award 2013-14 to her during the closing function of the 19th National Youth Festival, in Guwahati on January 12, 2015.
She had given this award for her services for the education sector, youth development and national interest. She gave the due credit of her award to her parents and her husband, Dr. Vinod Kamboj. She has also received a scholarship from the Japan Government for her contribution to the national interest.
KambojSociety.com thanks her for all her contribution to the nation.